Fancy Plywood
This video shows how to make fancy plywood.
Fancy Plywood / Decorative Plywood
Many people have suffered sicknesses from building materials that use formaldehyde. It often causes dizziness, headaches, and watery eyes. To avoid these situations, An organization called the "Formaldehyde Emission Standards" setup strict guidelines in regards to the safety standards of this chemical. We received the highest rating of 4 stars.
We have various kinds of veneers which come from all over the world but we highly recommend using hinoki (Japanese cypress) or Japanese cedar because the appearance of both are really beautiful. These Japanese species give you a comfortable scent which gives relaxation. So what are you waiting for? Try our fancy plywood now!
Form "Dyed fancy plywood" of the new decorative plywood
I was able to make the decorative plywood which was very full of variety including checks and the stripe by using Dyed veneer as dressed lumber with the Dyed fancy plywood. In addition, the power that is spiritual to be feng shui dwells in a color. This was not able to perform realization (expression) in the conventional fancy plywood.
Core
①Lauan plywood
Lauan plywood (also known as Luan Plywood) is a commercial term used throughout the Japan that typically refers to a 610*2430mm to 1220*2430mm tropical hardwood plywood panel used for underlayment in flooring, lamination, paper overlay, furniture, and millwork applications..
[Thickness : 2.5mm 4.0mm 5.5mm]
②M D F
Medium-density fibreboard (MDF) is an engineered wood product made by breaking down hardwood or softwood residuals into wood fibres, often in a defibrator, combining it with wax and a resin binder, and forming panels by applying high temperature and pressure.MDF is generally denser than plywood. It is made up of separated fibres, but can be used as a building material similar in application to plywood. It is stronger and much denser than particle board.
[Thickness : 2.5mm 3.0mm 4.0mm 5.5mm 9.0mm 12.0mm 15.0mm 18.0mm 21.0mm 24.0mm 30.0mm]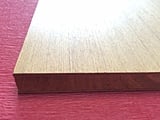 ③Lumber core/Block board
Lumber Core plywood consists of a face & back veneer, then a layer of crossband veneer, with the edge glued or finger jointed lumber in the center. Meranti, falcata, pine, rubber wood and other species are used for lumber core.
[Thickness : 12mm 15mm 18mm 21mm 24mm 30 mm]
Size
| | | | |
| --- | --- | --- | --- |
| | Standard size | Width | Length |
| 1 | 610*2430mm | 610 millimeters | 2,430 millimeters |
| 2 | 920*1830mm | 920 millimeters | 1,830 millimeters |
| 3 | 920*2130mm | 920 millimeters | 2,130 millimeters |
| 4 | 920*2430mm | 920 millimeters | 2,430 millimeters |
| 5 | 1220*2430mm | 1,220 millimeters | 2,430 millimeters |
The finish painting
| | | |
| --- | --- | --- |
| | Finish Option | Remark |
| 1 | Unpainted | All natural. |
| 2 | Urethane painting | Its surface has a glossy appearance which pronounces more of the natural features. |
| 3 | Color painting | Ask us what colors are available. |
The process of manufacturing Fancy Plywood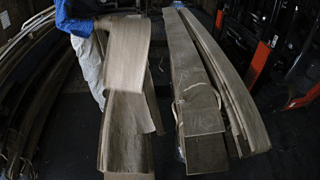 ①Suitable sliced veneers are selected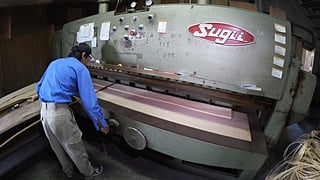 ②Veneers are cut into suitable sizes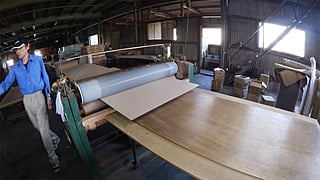 ③Glue is coated on the plywood/mdf by a pasting machine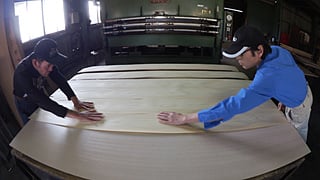 ④Veneeres are pasted on the plywood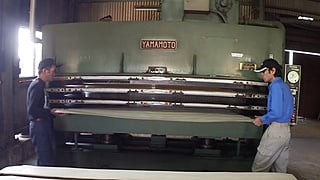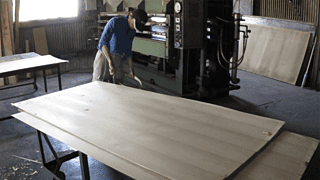 ⑥Any access material leftover from pasting is cut away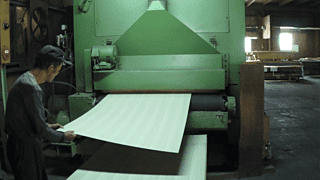 ⑧Surface is polished by a wide belt sander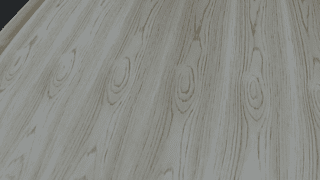 ⑨Ready to be packed and delivered!
※Please note that the sample becomes charged.